Bird Private Client Wealthcare (Pty) Ltd (FSP 41071) is a South African registered fund manager trading on local and international markets to offer individual clients and institutions bespoke investment services.
The company was founded on 15th November 2009 as a collaboration between Andre Botha (an established independent asset manager since 2005) and Andrew Kirkman CA(SA) and Guy Lanfear CA(SA).
Note: We fully endorse the protective measures created by the South African FAIS act (Act no 37 of 2002), and have outsourced our compliance function as required by the act to Etude Compliance (Pty) Ltd.
"Bird provides personalized investment management services to clients as well as investors and institutions requiring highly individualized and specialized services."
Andre Botha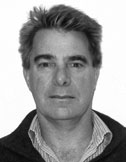 Andre started his career working for the Stock Broking company Davis Borkum Hare (now Merrill Lynch). Since then he has worked at various portfolio management companies, as well as working for Finexco International which specialized in offshore investment.
Andrew Kirkman
B.Com. B.Compt. (Hons), CA(SA)
Andrew started his career at Fisher Hoffman Sithole in 1991. Thereafter he joined Claude Kirkman and associates in 1994 and was appointed as a partner in 1995. The firm merged with Guy Lanfear in 2001.
Guy Lanfear
Guy started his working career with Ernst & Young in 1985. He then formed his own company in 1990 and joined Claude Kirkman in 2000 as an associate and merged his firm with Claude's in 2001 to form Kirkman Lanfear Inc.
testimonials
"Andre Botha has been acting as my investment manager since May 2005. This has included advice on all tax implications on my investments. He started by doing an in-depth assessment of my financial position, taking into account my income, assets and expenditure in an effort to synchronize these against my future requirements."